Do you want to know your real potential? Whom do you expect to do—a jury of judges, counselors, or psychologists? Yes, they can, as they are highly intellectual persons. But if you are divine and believe in some natural powers, then tarot decks in New York can decipher your real worth. If you are just a beginner or a newbie tarot reader, you need to contemplate the following points:
Matching Your Style: With lots of variations in tarot decks in New York, you get a chance to choose the right deck that can match your preference and taste. Whatever the theme, hobby, or design period, you can match your tarot deck. Although the illustrations are only half of a deck's personality, the card's interpretations are equally important. The pictures can create an evocative experience for both the Tarot reader and the client. You should think carefully about the colors you like—monotone, pastels, or rich jewel tones. Apart from this, if there are any artists you admire, search for a Tarot deck inspired by their work. You will find many beautiful decks in this unique style. For instance—, if you choose a deck you like the look of, it will inspire your best efforts.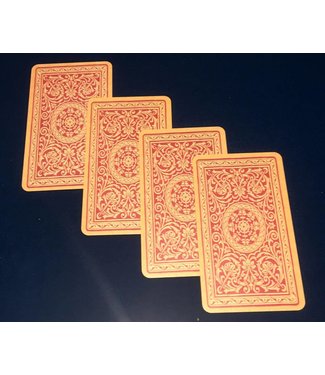 Defining the Deck: Every Tarot deck contains minor and major differences in the definition of the Tarot cards and names and positions in the deck. If you are a novice Tarot reader, the only guidance available is to learn the card's meanings. You need to realize that as the card meanings will change according to the reading, Tarot decks also have variations. Just think this way—if you can read some excerpts from the guide and compare the same care meaning with different decks, you can certainly get an idea about the mood of the deck. As you need to choose a Tarot design that can work with your style, you can find one in sync with your mindset. If Tarot works for you, you will have a much easier time working with it. 
If You Do Not Emerge Successful at First Attempt: Suppose you purchased Tarot cards after seeing their definitions and designs and thought that you had the right match, and then you started to work with them but found no real connection. The cards felt flat in your hands, and whimsical pictures look garish to you now. Then, what to do? You should find another deck to start working again. You can visit stores that sell a variety of Tarot decks and try them personally. You can go through other people's Tarot deck reviews to know more.
At Ronjo's Magic Shop, we have something for everyone, including wigs, makeup, costume, Tarot decks, flash products, and magic. Whether you like doing magic as a hobby or you are a professional, we make sure that you get the right product, and we will help you choose the right choice for your level. 
Briefly Put!
If you want to know your real potential, buy Tarot Decks in New York. Tips to use them have been explained above. If you are a newbie tarot reader, go through them with rapt attention before considering using Tarot decks.