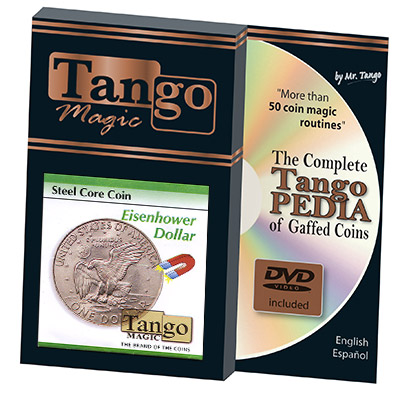 Place your order here:
Availability: Ships in 1-4 Days
Orders placed by 1pm EST usually ships same day
Estimated Shipping time
Prices, promotions, styles and availability may vary by store and online.
DESCRIPTION
This is a great accessory to use with any magnet. It's a coin with a piece of steel inside, so this gimmicked coin will be attracted to any magnet. It's very useful to use as accessories as "the bat".
Product Categories: Tango All Tricks Close Up Money Magic Staples and Refills
Chinatown Half by Tango | Karate Coin US Half Dollar by Tango