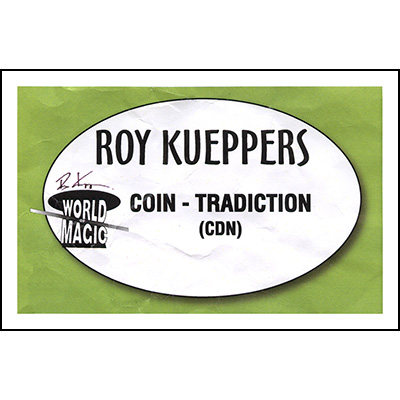 Place your order here:
Availability: Ships in 1-4 Days
Orders placed by 1pm EST usually ships same day
Estimated Shipping time
Prices, promotions, styles and availability may vary by store and online.
DESCRIPTION
A penny is shown to the spectator and rubbed with the thumb to apparently generate heat on the coin. The hand then squeezes the Penny to slightly bend it. Once again, the Penny is rubbed to generate more heat to the coin. The Penny is squeezed yet again and shown to be extremely bent. The Magician then uses the other open hand to rub & press the Penny flat in to its original shape.
Product Categories: Roy Kueppers Money Magic Close Up All Tricks Mentalism All DVDs Card Tricks Standard Card Magic Parlor, Stage Magic Illusion Coin Magic
Expanded Shell Canadian Quarter - Trick | Replacement battery for Tarantula (1 Battery is 1 unit) - Trick