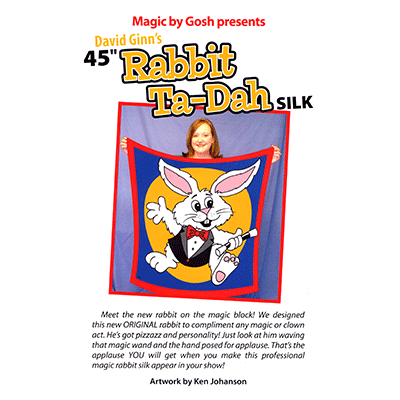 Place your order here:
Availability: Ships in 1-4 Days
Orders placed by 1pm EST usually ships same day
Estimated Shipping time
Prices, promotions, styles and availability may vary by store and online.
DESCRIPTION
Meet the new rabbit on the magic block!

This new ORIGINAL rabbit was designed to compliment any magic or clown act. He's got pizzazz and personality! Just look at him waving that magic wand and the hand posed for applause. That's the applause YOU will get when you make this professional magic rabbit silk appear in your show!
Product Categories: All Tricks All Books Close Up Parlor, Stage Magic Illusion Standard Comedy Kids Show
Penny Buster - Trick | Happy Elephant Silk (45) by David Ginn and Goshman - Tricks