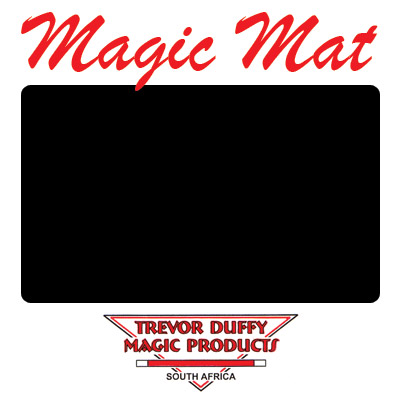 Place your order here:
Availability: Ships in 1-4 Days
Orders placed by 1pm EST usually ships same day
Estimated Shipping time
Prices, promotions, styles and availability may vary by store and online.
DESCRIPTION
The Professional's Close-Up Mat
Commercial restaurant workers need a mat which is resistant to accidental spillage's such as coffee, beer and chocolate sauce.
Magic Mat
can simply be hand washed, laid out to dry and you're back in business!
Extremely durable, Trevor Duffy's Magic Mats will give you years of good service!
Available in solid Black only.
Non wrinkling / fraying
Non-slip!
Fluff Resistant.
Fully hand washable.
Dimensions
Approximately
14 x 18 (35.5cm x 45.75cm)
Product Categories: All Tricks Staples and Refills
Customers who purchased this product, also purchased:
Minds in Focus trick Trevor Duffy (5s) | Phil Trick by Trevor Duffy - Trick