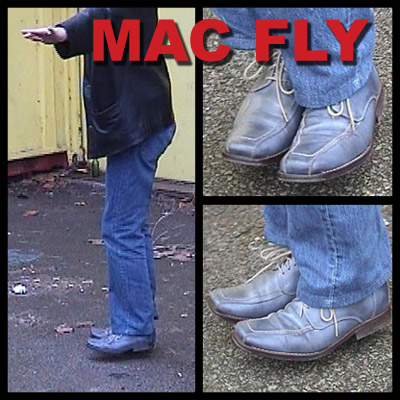 Place your order here:
Availability: Ships in 1-4 Days
Orders placed by 1pm EST usually ships same day
Estimated Shipping time
Prices, promotions, styles and availability may vary by store and online.
DESCRIPTION
Mac Fly is a new self-levitation:
No gimmicked shoes!
No magnets!
You keep your shoes at your feet!
No jacket or other folding screen hiding a part of your body!
You begin clean, and you finish clean!
This new device is more clever, yet simpler at the same time.
You've got the gimmick on you. You can perform self-levitation whenever you want.
You can use it for street magic, stage performances, or close-up performances.
Comes complete with special gimmick and detailed instructions.
Product Categories: Close Up All Tricks Street Magic Card Magic
D'Lite Morph (Single) by Rocco - Trick | Stone Purse by Nathan Kranzo - Trick